Why I Don't Blog
I hear it all the time.  Excuse after excuse business owners offer for not blogging.  Unfortunately, no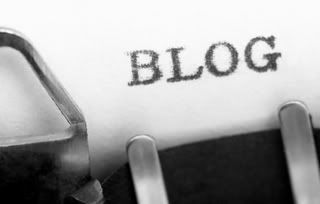 ne of these excuses hold water.  Here are the most common excuses.
I've already invested in a website that tells visitors everything.
Blogging don't generate sales.
None of my customers will read it.
I don't know what to write about.
I don't have the time.
I'm not a good writer.
I'm afraid I might say something that makes me look foolish or stupid
But before I wash away all of these excuses, we probably need to have a short discussion about why blogging is so important for your business.
Why Should I Blog?
There are all sorts of reasons a business should be building and maintaining a blog.  Many have to do with enhancing one's online marketing efforts such as:
increase website traffic, which helps more people in your marketplace find you
generate qualified leads, which should lead to more sales
position you as to the 'go-to' resource in your field, enhancing your credibility
first step in building an online community of interested folks
provides insight into the wants and needs of your audience for future products and services
gives you an opportunity to build an email subscriber list, an asset that you own and that will grow in value over time
Blogs also:
serve as a private and direct marketing channel to your audience – think of your own TV or radio station or trade show with just you and your audience without interruptions or competitors
provide readers with insights into your personality thereby opening a door into a more trusting relationship
give your audience a reason to continue to monitor what you're doing, recommending, suggesting or offering, which keeps you on their short list of companies when they are in need
Given all of these positive benefits to your business, is there a valid business excuse for not blogging?  I don't think so.  Let's dissect each one and present a solution for your consideration.
1.  I've already invested in a website that tells visitors everything they need to know.
Really?  When was the last time you updated your website? Do you really believe that the only thing your audience wants to know is your hours of operation or the specs of your industrial products?
Today, more than ever, your audience wants to know about YOU as a company.  The questions they ask themselves are ones that can't be easily answered by some polished words on a five year old website.
What are these people really like? 

Can I trust them to solve my problem? 

Do they want to solve my problem? Or are they the type of company that will say anything for the sale and leave me high a dry? 

How have they worked with others?

Why should I select this company over another?    
Solution:  A blog is an enhancement to not a substitute for your website.  Think of your website as providing a big picture view of your company and your blog as providing visitors with more detailed and more up-to-date information through recent and real life stories about staff, customers' problems and customer service success stories, etc. along with blog postings that demonstrate your product knowledge and expertise.
2.  Blogging doesn't generate sales. 
Really?  Don't tell that to Block Imaging, a company in the medical imaging arena.  Through a concentrated blogging effort for 1 year, this small business has:
increased organic search traffic, which has translated into better qualified leads and shorter sales cycle, and
sales volume increased significantly – from a slump
has hired 13 new employees, including 3 additional salespeople.
Here's another blogging success story from a small bicycle company and another from a small local cookie company.
For every business owner who thinks blogging won't generate business, there are at least 10 companies in all sorts of industries proving them wrong.
Solution:  Find blogging success stories like the ones above or in your industry to see the results they've been able to generate through blogging.  If you're still skeptical, contact the business owner directly and ask them what results they achieved.
3. None of my customers will read it.
This excuse is rather assumptive.
First, your customers can't read what you don't create.
Second, this assumes your customers don't bother to read your competitors' blog.
Third, how will you know until you try?
Solution:  Try it.
4.  I don't know what to write about.
Solutions:  Set aside 30 minutes to identify 10 or more blogging topics, topics that demonstrate your expertise and how you do business.  Don't forget to include customer service and some of the unusual or humorous tales that your company experiences in solving customers' problems.
You should always feel free to use the Internet and industry related websites for fresh blog topics and inspiration.  Just give credit where credit is due.
When in doubt, here's a list of 52 possible blog posts.
5.  I don't have the time.
You don't have an hour a week to market your business and reach new customers and strengthen your relationships with existing customers?
Then why are you in business?
Solution:  Make the time necessary to market your business.  Set aside an hour a week to blog about just one topic. As you get the hang of it, consider posting two times a week.  Get the rest of the company involved and engaged by sharing their knowledge with visitors.  Your staff will be happy you asked them to participate and your visitors will be the richer for it.
6.  I'm not a good writer.
Solution:  Then don't write.  Create podcasts.  Create how-to videos.
Get one of your staff who enjoys writing to take your ideas and do the writing for you.
Hire a writer to take your ideas and blog about them.
7.  I'm afraid I might say something that makes me look foolish or stupid. 
Solutions:  First, know that sometimes looking foolish is okay.  It shows you are human.  It is not the end of the world.
Second, if you make a mistake, admit it and move on.
Third, stick to your area of expertise and when in doubt call on others who are experts in the field to share their knowledge.
Bottom Line
Blogging is an important component of today's marketing.  It can't be avoided.  If you want to grow your business and be a strong competitor, then you need to have an active blog.
There are no excuses.
Make a commitment to start a blog today.
Need help?  Contact me.  I'm happy to walk you through the steps to get you started, provide you with a list of resources and to support your efforts.  All you need do is ask.
What are your thoughts?  Are you blogging for your business?  What results have you seen as a result?  Share your thoughts about blogging in the comments section below.
If you found this post interesting, join our list of readers and feel free to share this post with others.